Virtual reality technology has advanced significantly, becoming a more accessible and versatile tool. As brands recognize its potential to create unique and engaging experiences, a revolution emerges in how they connect with consumers.
---
"I need to think about it," "Is it right for me?" "I don't understand or know if I need what you're selling." Have your customers told you this? Maybe some have, and you've likely thought about it yourself while making a purchase. Brands constantly struggle to overcome these obstacles. Today, everyone opts for the efficiency of digital marketing, but you've surely also noticed that audiences now crave new experiences, genuine connections, and more personalized approaches – conventional strategies just don't satisfy anyone completely.
So, what are some brands doing today to strengthen their relationship with customers? One answer is exploring virtual reality (VR), because it's an alternative that's changing the game, much like the iPod did: new devices with highly disruptive interaction and customization capabilities.
Imagine being inside the car of your dreams and being able to personalize every detail to make it look exactly the way you want, and having it delivered to you in that state when you buy it. These are the types of experiences in virtual environments that many brands are offering their customers today, and they're creating a new specialty within digital marketing. Continue reading this article to understand why it's worth considering starting to invest in trying out virtual reality.
How has the investment in virtual reality campaigns grown?
A study conducted by Futuresource Consulting estimated that the virtual reality industry could surpass 98 million in sales in 2023. What is driving this growth? The initiative of many VR developers who are creating experiences for early adopters of virtual reality, a market that grows as VR equipment becomes more portable and affordable.
Virtual reality (VR) and augmented reality (AR) are making waves among consumers and businesses, which is why more and more brands are incorporating VR into their marketing campaigns, and the figures support this.
According to IDC, global spending on AR/VR in 2020 reached up to $18.8 billion, a 78.5% increase from 2019. And this is just the beginning, as this growth is expected to continue in the coming years. Statista predicts that by 2024, the global VR market will reach $12 billion.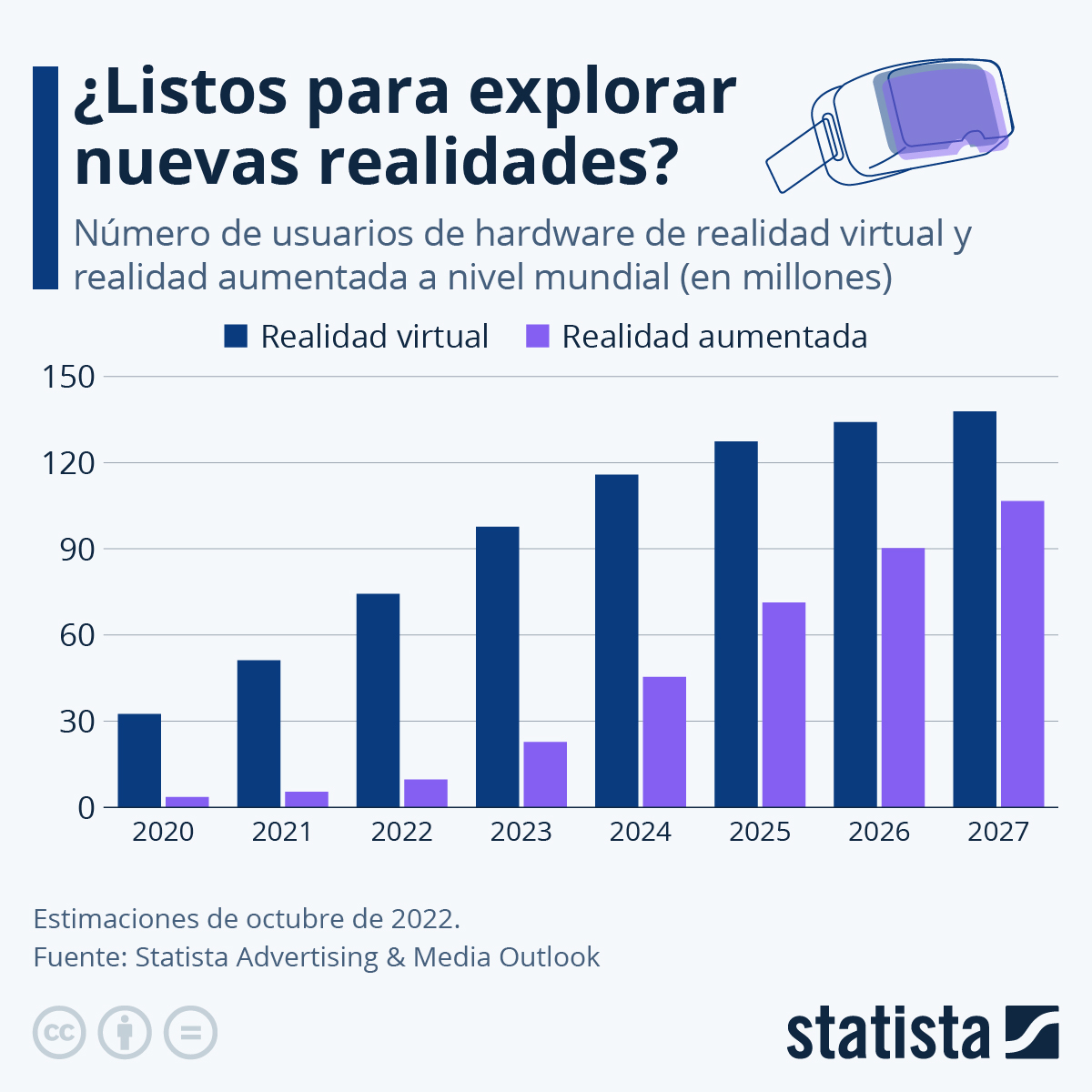 The investment in virtual reality campaigns is on the rise, and this is due to the benefits and potential that this technology offers in the field of marketing and sales. Brands are acknowledging the value of virtual reality as a way to engage consumers in a more immersive manner. We can expect to witness even greater growth in the upcoming years as the technology continues to evolve, and more companies and consumers embrace it.
Trends that have shaped the growth of Virtual Reality
While virtual reality technology has experienced growth due to becoming more accessible in recent years, this isn't the only trend capturing the attention of developers, businesses, creatives, and marketing strategists.
Quality of Experience: Virtual reality has significantly improved in visual quality and realism. VR headsets incorporate controls and surround sound systems for a fully immersive experience. This is highly useful for providing precise ideas about products, spaces, and processes through a sensory marketing experience.
Engaging Interactions: Video games make up the majority of VR developments, but now brands have understood that they can leverage a characteristic that makes them very appealing: gamification. Gamifying turns a marketing campaign into more than just telling a story – it makes the user a part of that story and allows them to experience it firsthand.
Tangible Vision: According to the Mexican marketing magazine NEO, "*62% of consumers say they would feel more engaged with a brand that offers a virtual reality experience*" and this is because VR experiences provide a tangible vision that generates stronger and more genuine purchase interest.
More Accurate Measurements: Unlike traditional and conventional digital marketing, virtual reality can incorporate specific behavior measurement systems. One way VR increases ROI is through the valuable insights the experiences provide for decision-making, from product design, services, and experiences to the sales process.
Creative Innovation: Virtual reality allows brands to be more creative in how they present their products, tell stories, and connect with their audiences. This way, it's much easier to sell abstract ideas, things that are hard to imagine, or partially intangible concepts like sensations, experiences, or customization possibilities of products and services.
Examples of Virtual Reality Marketing Campaigns Worldwide
Imagine searching for furniture to decorate your home and finding the perfect sofa. The only thing holding you back from buying it is not knowing how it will look in your living room. IKEA Australia solved this dilemma by bringing their stores into virtual reality. Now their customers can visualize how their products look in different everyday spaces, enhancing their shopping experience.
With experiences like this, shoppers can virtually play around with customizable furniture and room layouts, making purchase decisions that leave them completely satisfied, and alleviating a common headache we all have when decorating spaces. And while some people can try out the application at home, another great option is offering the experience in the actual retail location.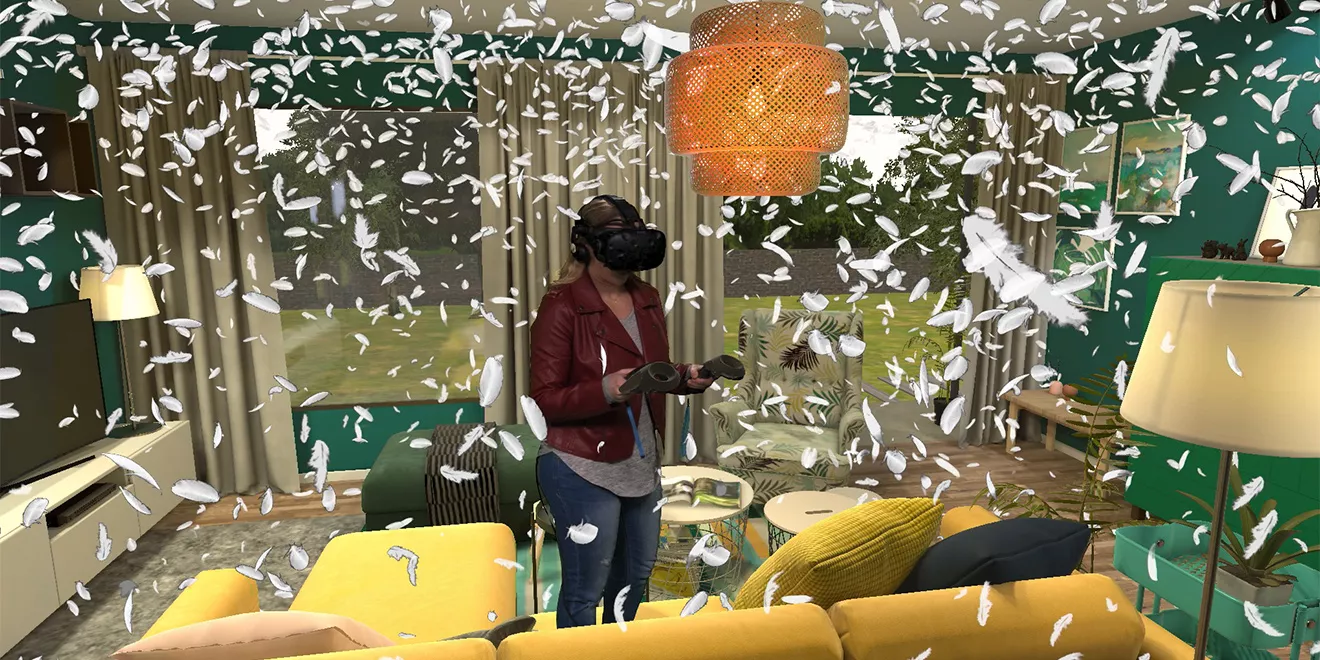 Ford: Your Dream CarFord has taken the vehicle purchasing experience to a new level by allowing customers to interact with their models in virtual reality. Consumers can explore different models, colors, and features in a virtual environment, enabling them to have an experience similar to visiting a dealership. Users can view details from all angles, explore the interior and exterior, and customize their ideal vehicle. This campaign not only appeals to car enthusiasts but also enhances informed decision-making and enables buyers to have a more comprehensive experience before heading to the dealership.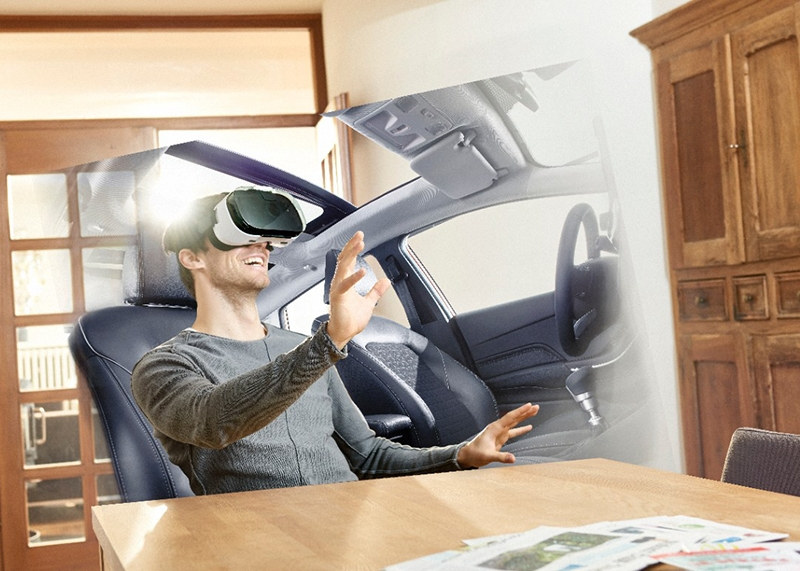 Lowe's: Immersive LearningLowe's, the home improvement chain, has utilized virtual reality to create an immersive educational experience. With their "Holoroom How-To" campaign, users can learn how to perform various home improvement tasks in a virtual environment. This experience allows consumers to practice and learn practical skills, such as tile installation or furniture assembly, before attempting them in real life. In addition to providing step-by-step instructions, the campaign offers an interactive learning environment that combines entertainment and education. This strategy not only provides value to customers but also strengthens the brand's connection with the audience, becoming a trusted resource for hands-on learning.
These are just a few examples of how companies use virtual reality in marketing campaigns. As technology continues to evolve, we can expect to see even more innovative and creative uses for virtual reality in the coming years.
The growth in investment in virtual reality campaigns is grounded in technological evolution, diversified applications, improved consumer interaction, quantifiable results, and the ability to creatively innovate brand communication. This growth is here to stay, as virtual reality technology continues to advance and brands are seeking increasingly effective and captivating ways not only to connect but also to address and solve their customers' pain points. Virtual reality has transformed from being a mere concept into a tangible tool that is driving the evolution of brand strategies.
If you want to learn how these technologies can support your marketing, sales, and innovation processes, feel free to contact us at the email address info@perspektiva360.com.
---
Image Credits:
Interactivadigital
Marketing Directo
PR Comunicac
Statista